Description
Mobile case Toast Thirds
We make the case for all types of mobiles.
Tell us the model of your mobile by WhatsApp at 698800645
Shipping: 72h
The Brindis Tercios mobile phone case is in fashion. It is the ideal case for your mobile, to show it off with pride and style with the poem of the Brindis de los Tercios.
Surely your Brindis Tercios mobile phone case will attract the attention of more than one, it is impossible for it to go unnoticed, and you know it.
Get yours now. It is as easy as adding the cover to the shopping cart in our online store and placing the order. We make the Brindis Tercios mobile phone case for all current mobile phone models.
How to indicate the mobile model?
You only have to indicate the model in comments in the order in the "Ordering instructions" section that appears in the shopping cart after adding the Cover , or send us a WhatsApp to +34 698800645, and we will add the model for you in your order.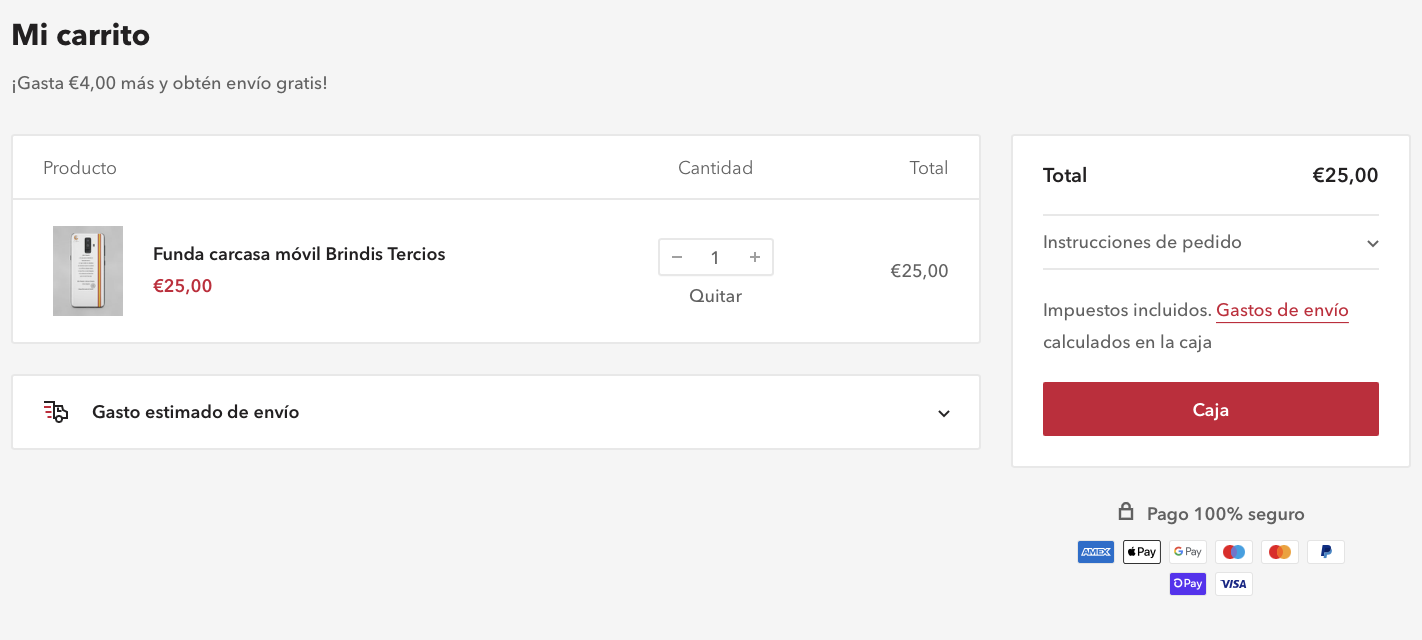 If you click on "Order instructions" the section opens and you can write in it.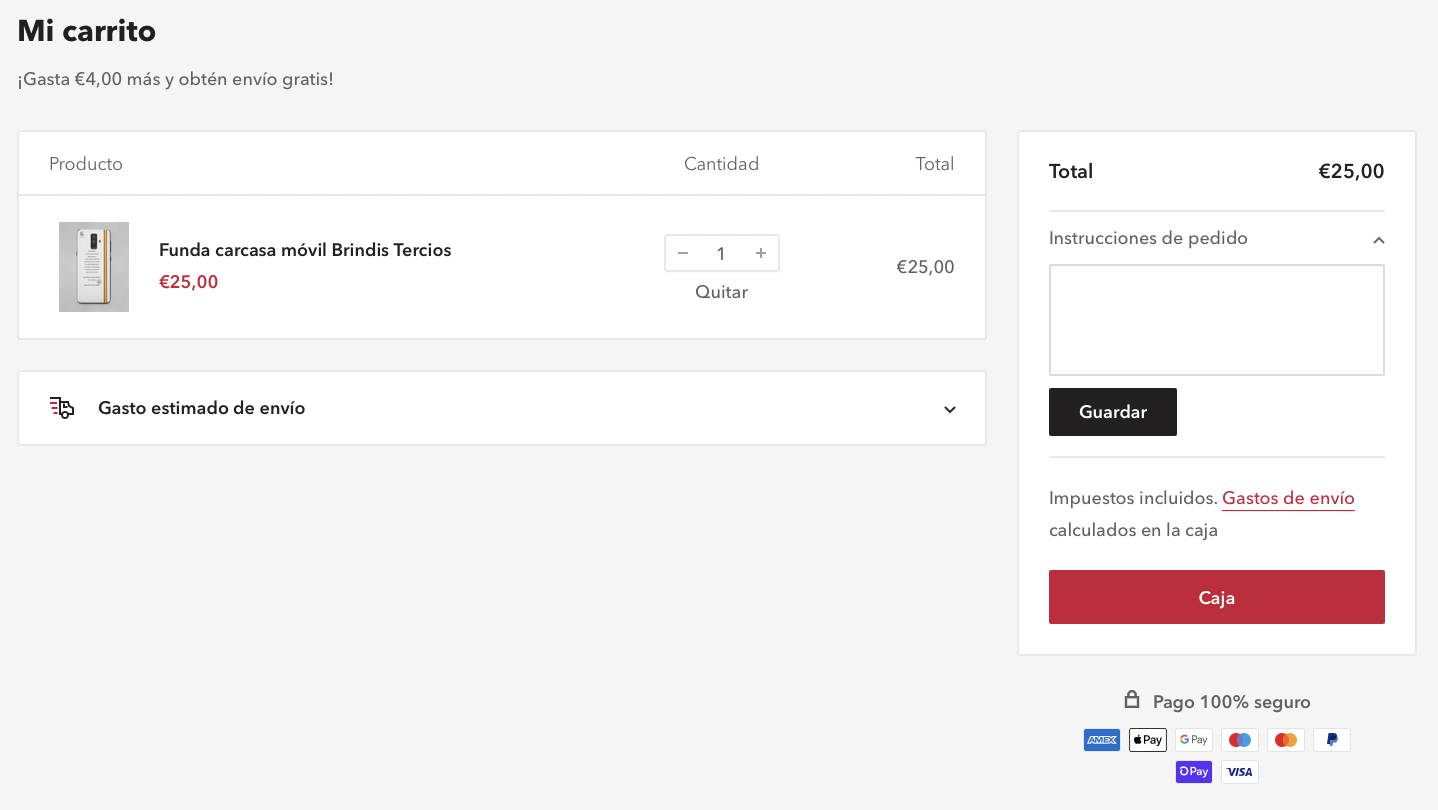 What is the production time?
We manufacture each case to order, since with the wide variety of mobiles that currently exists on the market, it is impossible to have all the models in stock. It only takes us 72 hours to send you your case.
Don't know what model of mobile you have?
Don't worry, it's very easy to find out. Enter your mobile, go to "Settings", and there look for "About my phone". You will see the mobile model you have. If you have any doubts, simply take a screenshot of that section and send it via WhatsApp.
More models of housing covers for your mobile
We have more models of mobile phone cases, with the Cross of Burgundy, the map of Spain, or the phrase "The Republic does not exist, idiot".


Order your Brindis Tercios mobile case now.
FAQ
FAQ - Frequently asked questions
In this FAQ section you can find answers to frequently asked questions about La Flamenca de Borgoña.
Funda carcasa móvil Brindis Tercios
Funda móvil Brindis Tercios
La funda es bonita, española, y nos recuerda a los Tercios de Flandes
Carcasas para movil
Pille dos, Brindis Tercios y Cruz de Borgoña, cada una para un móvil diferente y van perfectas! Molan un montón y quiero destacar la atención, en el momento menos esperado en pleno finde me preguntan por el pedido y varios detalles, así que un 10!! En cuanto al envioy, rapidísimo
Funda carcasa móvil Brindis Tercios
secure payments

Funda carcasa móvil Brindis Tercios
Funda móvil Brindis Tercios
La funda es bonita, española, y nos recuerda a los Tercios de Flandes
Carcasas para movil
Pille dos, Brindis Tercios y Cruz de Borgoña, cada una para un móvil diferente y van perfectas! Molan un montón y quiero destacar la atención, en el momento menos esperado en pleno finde me preguntan por el pedido y varios detalles, así que un 10!! En cuanto al envioy, rapidísimo
Funda carcasa móvil Brindis Tercios