Spanish shirts 2023
Spanish shirts At La Flamenca de Borgoña we are still on sale!!!
You cannot resist and take advantage of the discounts we have.
Remember that some of our products with the Spanish flag are limited units and these days they are sold out.
An example is the shirts with the national flag that have become an essential element in our wardrobe.
In addition, we must be proactive that sunny days arrive with spring and we want to get pretty and go out to show off that it is already known that spring alters blood 😍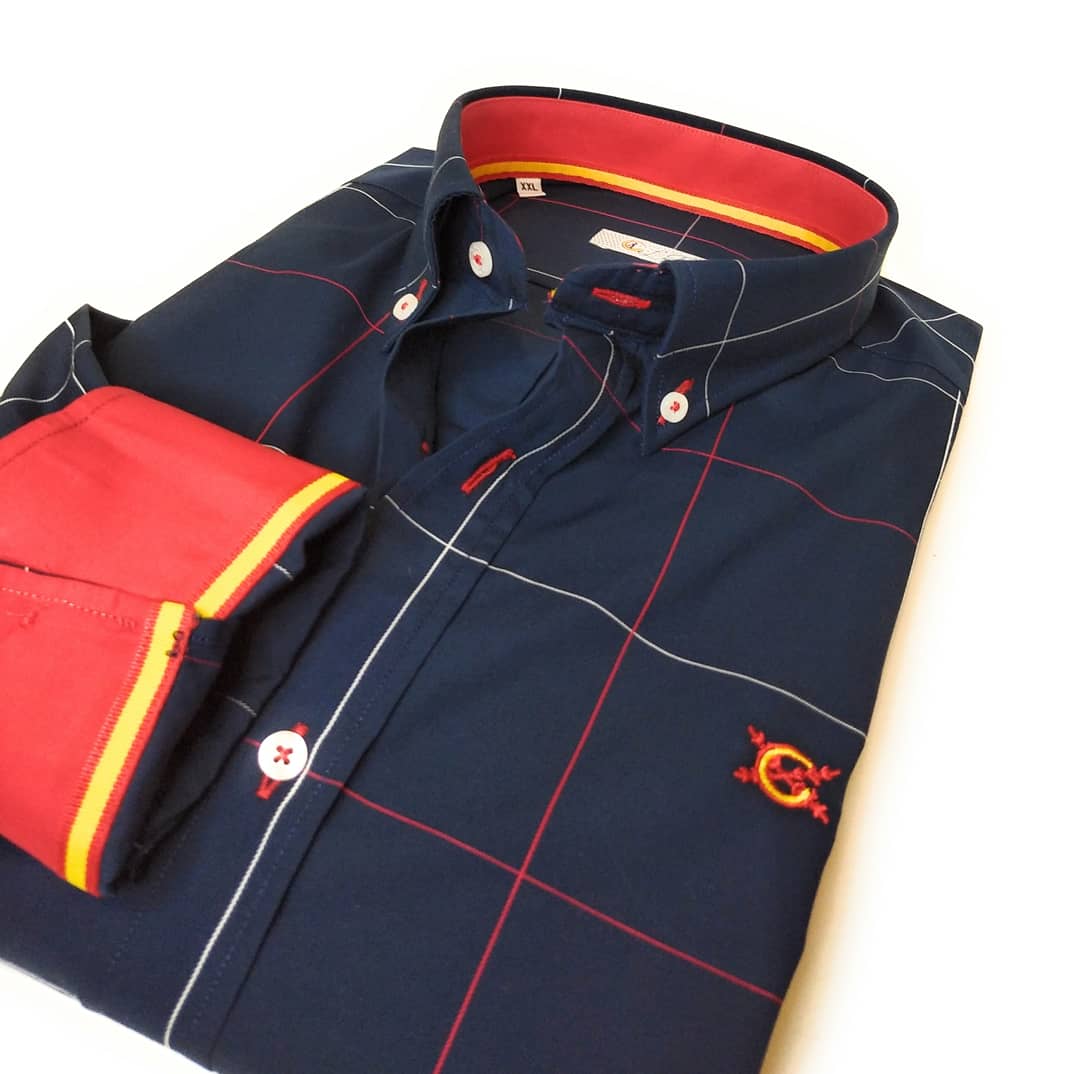 Spain Flag Shirts
Spanish Flag Shirts for men, women and children.
Wide variety of Spanish shirts designed by Patricia Muñoz, director of La Flamenca de Borgoña, and made 100% in Spain, by the best shirt artisans and quality raw materials.
Our range of Spain flag shirts is made up of classic and original shirts, with exclusive designs with our national flag, and totally unique. You can buy your Spain shirt online easily and simply.
La Flamenca de Borgoña's shirts with the Spanish flag are high quality, elegant and will add distinction to your clothing, as well as showing your pride in your national identity.
All our Spanish shirts are produced in Spain with the highest quality fabrics, with our logo with the Cross of Burgundy embroidered on the chest of the shirt. In addition, all the shirts include the Spanish flag somewhere, either on the collar, on the button fastening, on the sleeve cuffs, or on the chest as part of the logo.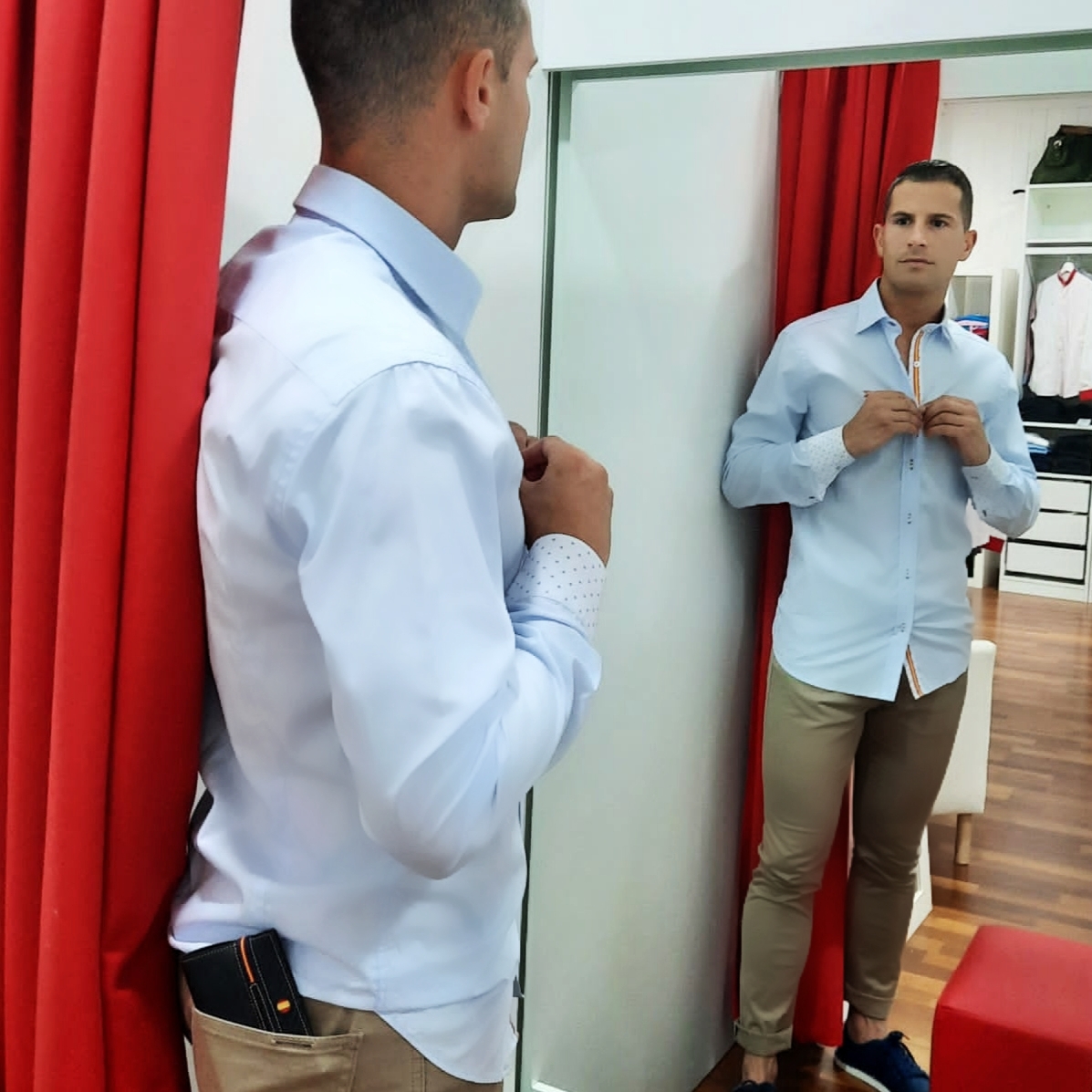 Why are the Flag of Spain shirts from La Flamenca de Borgoña exclusive?
Our Spanish shirts are exclusive because we produce a very limited edition, of very few units, for each design. Unlike other brands that produce thousands of units per model.
In other stores you can find cheaper shirts, low cost, and that are not exclusive at all. You will surely find other people with the same shirt, and not only that, but you will not know where it was actually made and the quality will leave much to be desired. On the other hand, with the Bandera España shirts from La Flamenca de Borgoña you will know that you are wearing an exclusive shirt, of very few units, with 100% national production and fabrics of the highest quality.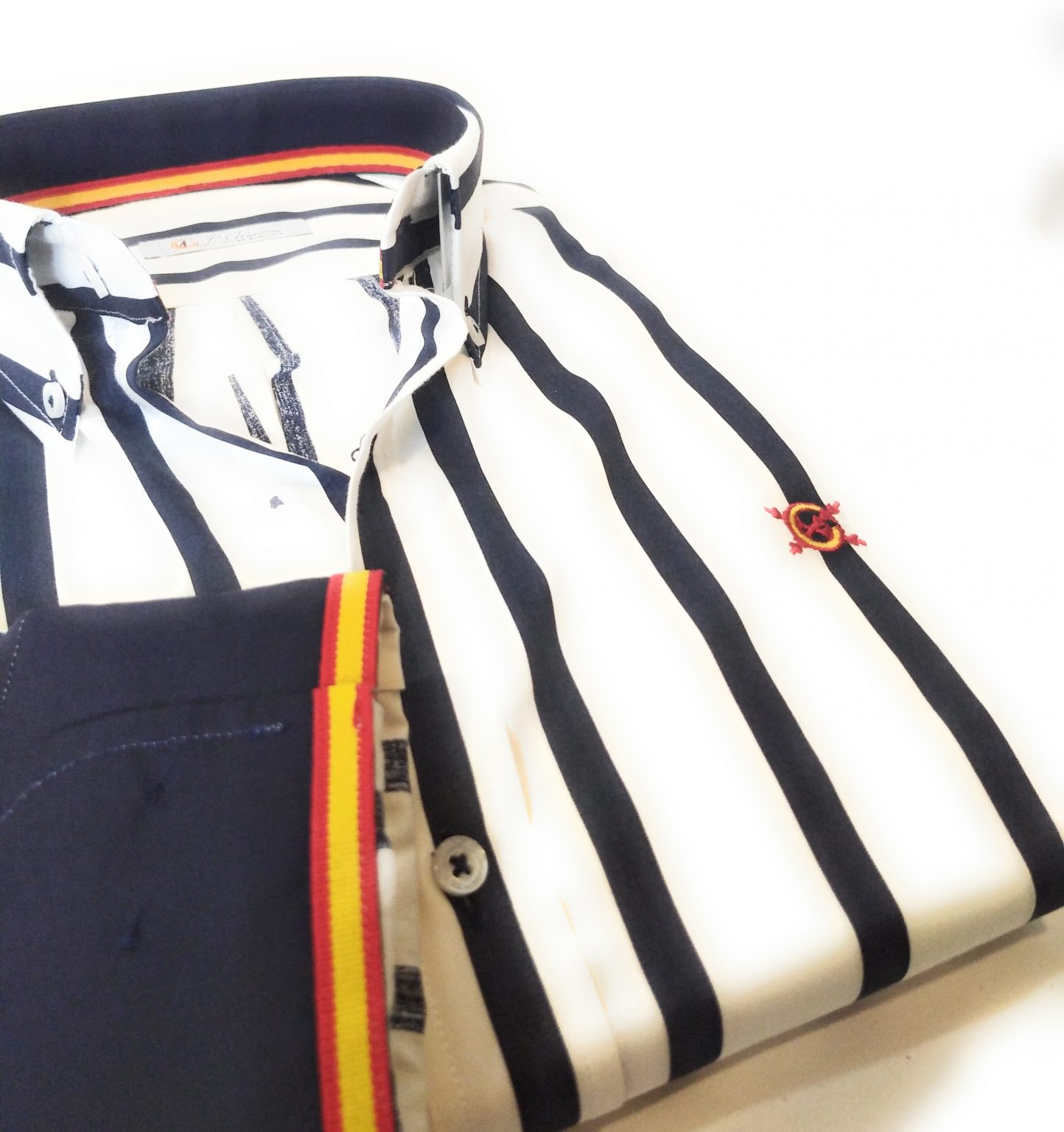 How to buy a Spanish shirt?
Too easy. Add the shirt and the desired size to the cart, fill in your information and formalize the payment. If you need help, do not hesitate to click on the green icon to chat with us, leave us your information, and we will take care of processing your purchase of the Spanish flag shirt. In 24 hours you will have your shirt at home.
In La Flamenca de Borgoña you can buy your Spanish Shirts