Fashion bag 2023
Do you already have your fashion bag? Bags are the perfect complement to enhance the style that you have chosen to wear that day.
At La Flamenca de Borgoña we want you to always be right with our bags, you will not go unnoticed and it will always be a safe bet.
For every occasion we have the perfect fashion bag. It is not the same to go out to dinner with friends, where it would be ideal to wear a small party bag or a handbag . Or go for a walk in the countryside, where it would be perfect to carry a carrycot , or go to work, where it is ideal to carry a tote bag where everything and more fit. Each situation requires its own and as we are always known for thinking about what our customers need, do not doubt that in our online Spanish fashion store you will find the ideal fashion bag.
And let's not forget the Fairs and Pilgrimages, where the fashionable bag is an essential accessory, and at La Flamenca de Borgoña we have polka dot bags, polka dot handbags, fringed handbags, leather fanny packs, polka dot fanny packs , polka dot carrycots, bags with chain and polka dots... a wide variety of flamenco bags that will combine perfectly with your flamenco dress and will make you look spectacular, while providing you with comfort, style and originality.
Fashion bags are part of your life and in the end they end up acquiring their own story with you, full of experiences, which is why a good variety cannot be missing from your wardrobe, so that you can combine them correctly.
A bag is never too much. For your mom, sister, wife, aunt or a friend... it's a good gift to brighten their day. Women love having a wide variety of bags with which they can choose at any time which fashionable bag looks best with our style of the day.
Bucket bags are the fashion bag of 2022 and at La Flamenca de Borgoña we have them in glitter, pink cape, leather and Chanel-type fabric.


But don't think that only they can wear it, at La Flamenca de Borgoña we also have the perfect shoulder bags with the Spanish flag for them.
Our leather shoulder bags, just like our fashion bags, are made completely by hand by our furriers, with top quality materials and 100% manufacturing in Spain, as it should be for a Spanish fashion brand like La Flamenca de Borgoña.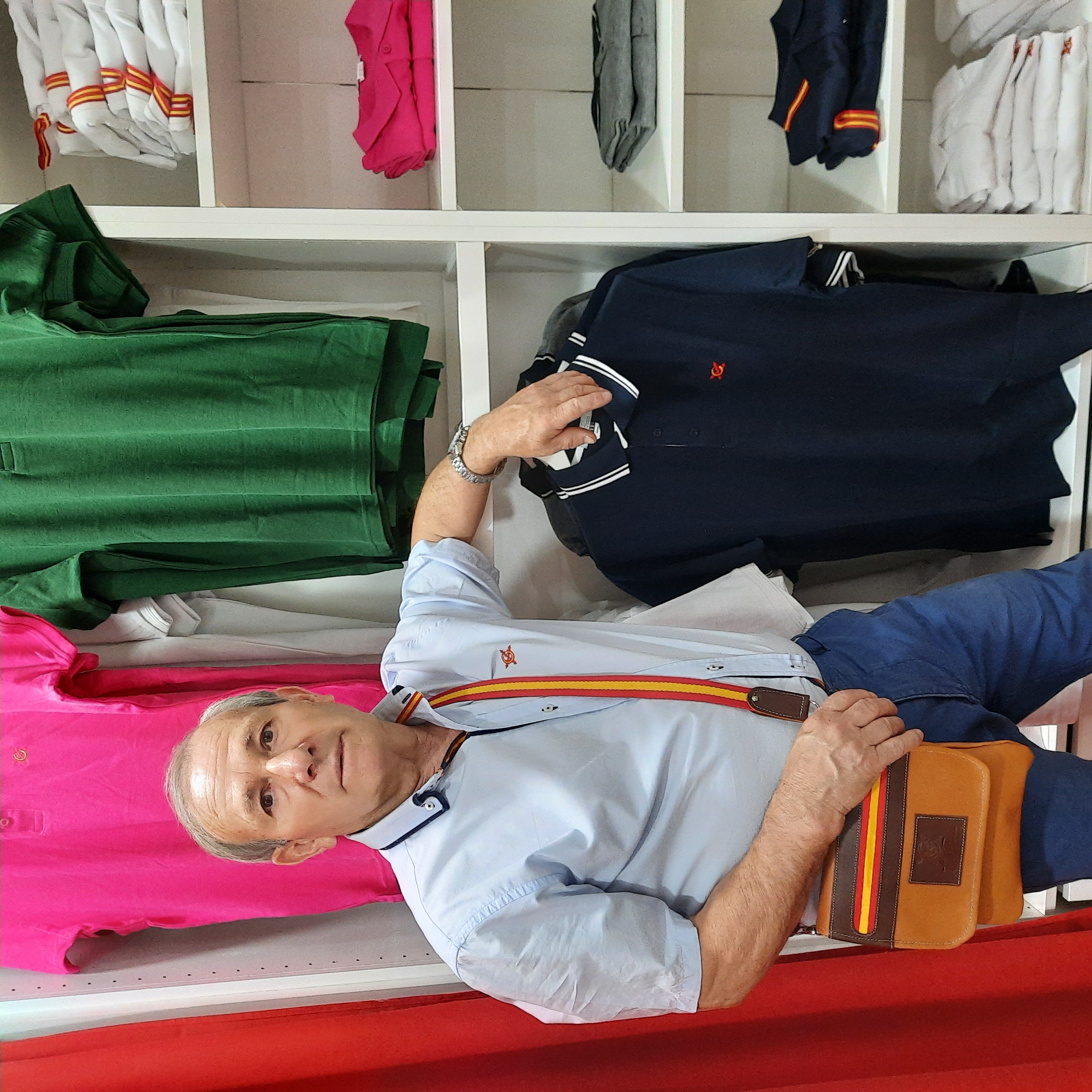 Our shoulder bags are made of Ubrique leather, split leather and we also have models in canvas and in polka dots. All shoulder bag models display the Spanish flag.
It is of great importance that your fashion bags are of quality and national production, because that way you not only wear a stylish fashion bag, but you also support your country, proudly wearing the national flag, and collaborating with the local economy. both small businesses and factories in our Spanish territory.
Our bags and shoulder bags are made with the idea of ​​always complementing your outfit with a shirt, polo shirt or t-shirt with the Spanish flag. Being a patriot is not incompatible with good taste. Proudly wear the colors of our national flag on your bag.